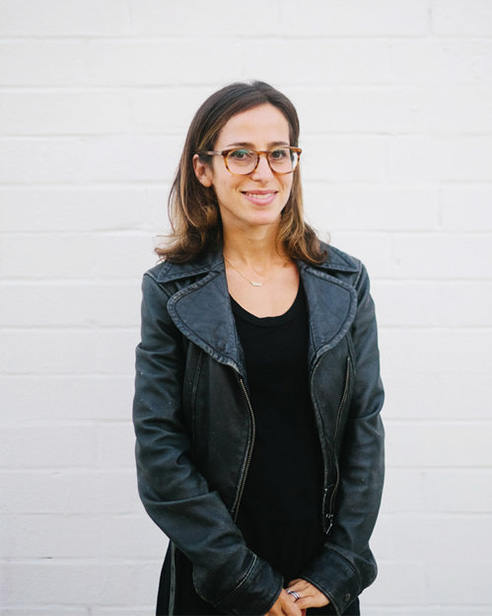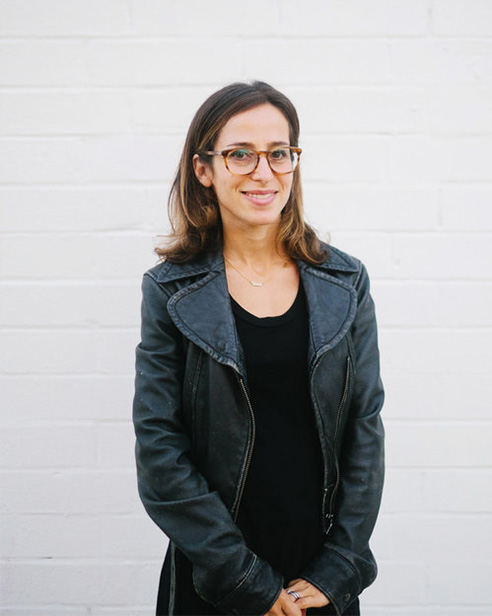 Q: Natalie, thank you for taking the time to talk with us. Since renovating a home is such a large undertaking, we thought it would be valuable for readers to get a perspective from an Interior Designer like yourself. 
Before we get into the meat of this interview can you start out by telling our readers a little bit about yourself? How long have you been an Interior Designer and how did you get started?
A: I knew I wanted to do design professionally in some form since I was little and my artistic gifts announced themselves. I was always the best artist in my class and assumed I would be a painter or graphic designer. I took [a lot] of art courses in high school and early college and realized that it was not going to be enough for my overachieving Type A nerdy self. I shifted my focus to architecture and found it interesting yet impersonal. I honestly didn't know that Interior Design was even an option until I realized [that] my university offered it as a major. Once I learned that Interior Design was actually a form of interior architecture I was smitten. Luckily my school, Cornell University, had one of the best programs to offer. I graduated with a Bachelor of Science in Interior Design. I interned as a student at some large architecture firms in NYC and was able to secure a Junior Designer position at LPA in Irvine upon graduating. I have worked professionally as an interior designer for over 15 years. First in the corporate sector, [then] branching out on my own 6 years ago to focus on residential interiors.
Q: An Interior Designer Graduate from Ivy League Cornell University!? Touchdown! Ok next question, with so much hype around DIY why should a homeowner hire an interior designer?
A: There are so many decisions to make [during] the building process and my clients get overwhelmed with the details and minutia of design. They may have an idea of [a] look they want but no idea of how to pull it all together or keep a project on track by making decisions and place orders in advance of them being needed on site. A mistake many homeowners make is thinking they can do it themselves, pulling the trigger on construction, and then finding themselves stuck. The builder needs the tile on site in 2 weeks, [yet] the tile they want isn't available for 8, and they haven't placed any order yet. The wait will slow them down and blow their budget. Besides an interior designer anticipating the needs of each project and keeping everything organized and on task, they provide the critical "je ne sais quoi" that helps the disparate spaces flow together and get the polished finished look.
Q: We couldn't agree with you more. So then when a homeowner is in the process of hiring an interior designer what do you think is the most valuable quality in hiring the right one?
A: Experience — a lot of people declare themselves designers because they handled their own bathroom remodel and like to shop at HD Buttercup, which is fine. If you are undertaking a major remodel you want someone who has the training to understand how the parts and pieces come together so they don't create impossible designs that will cost an arm and leg. Check that they have had the proper training under seasoned interior designers before they started their own practice, [and] that they have [done] a few remodels in different style and age homes under their belt. Most importantly, verify that the projects that they list as their own [are projects] they have worked on. It's easy to order a sofa for a newly renovated house, take pretty pictures, and give the impression that you were involved in the renovations. Ask them point blank the size and scope of their previous projects. I have gone in to correct other designers' work and the main problem was that the client didn't dig deep [enough]. They got a name and went with it without really checking credentials.
Q: With today's family lifestyles, what do you think is the one most important design element every home should have?
A: A large kitchen island where everyone gathers. People will congregate in the kitchen regardless so creating a showstopper of a kitchen island is always worth it.
Q. There is so much information flooding homeowners with inspiration, but is there a go-to place for inspiration that homeowners would also find useful when collecting ideas for their home?
A: Pinterest. Going down the pinhole I have found some amazing inspiration I would have never stumbled upon on my own. Modern interiors coming out of Australia are especially inspiring right now so I make sure to follow a bunch of the Australian designers to see what they are up to.
Q. Did you say Australia? That's fascinating. Are there any new trends you're loving? Is there ever a situation when something's just too "trendy" to implement in an everyday home?
A: As much as makers want copper to be a thing, I just don't see it sticking. I don't specify copper fixtures to be trendy. When something is played out at nausea by other designers I'm over it. I don't [want] my stuff to look like every one else's, I want to be the trend [setter] and always think of fresh ways to implement design ideas.
Q. We know you're a busy woman so last question, what advice would you give a homeowner so that they plan for a perfect design and execute well on the construction?
A: Blue tape all your new walls and clearances out before committing. Walls look different in the 2D plan than they will feel in real life. Walk through the space where the new walls and cabinets are outlined before you sign off on construction drawings and get it built. Its much easier to change lines on paper than drywall, framing, and plumbing.
Natalie Myers – Design Principal, Owner of Veneer Design