Like many people during this time of quarantine our family has been spending A LOT of time at home and picking apart the rooms in the house that needed some attention.  We have lived in our home for eight years and while we love our little sanctuary the kitchen has always been an eye sore. As the saying goes, the cobbler always wears the worst shoes, and this was our case. With the first stay at home order in place, we decided to put our newfound time to work with a kitchen makeover.
Difference between a makeover and renovation you ask? Well, with a renovation a homeowner is typically changing the layout of the space, installing new cabinets, moving walls. In our case we were going to "simply" update the floors, countertops, paint cabinets, add backsplash, hardware and fixtures to give some sass. 
Before, our kitchen had granite cabinets, standard wood stained cabinets, and square beige tile.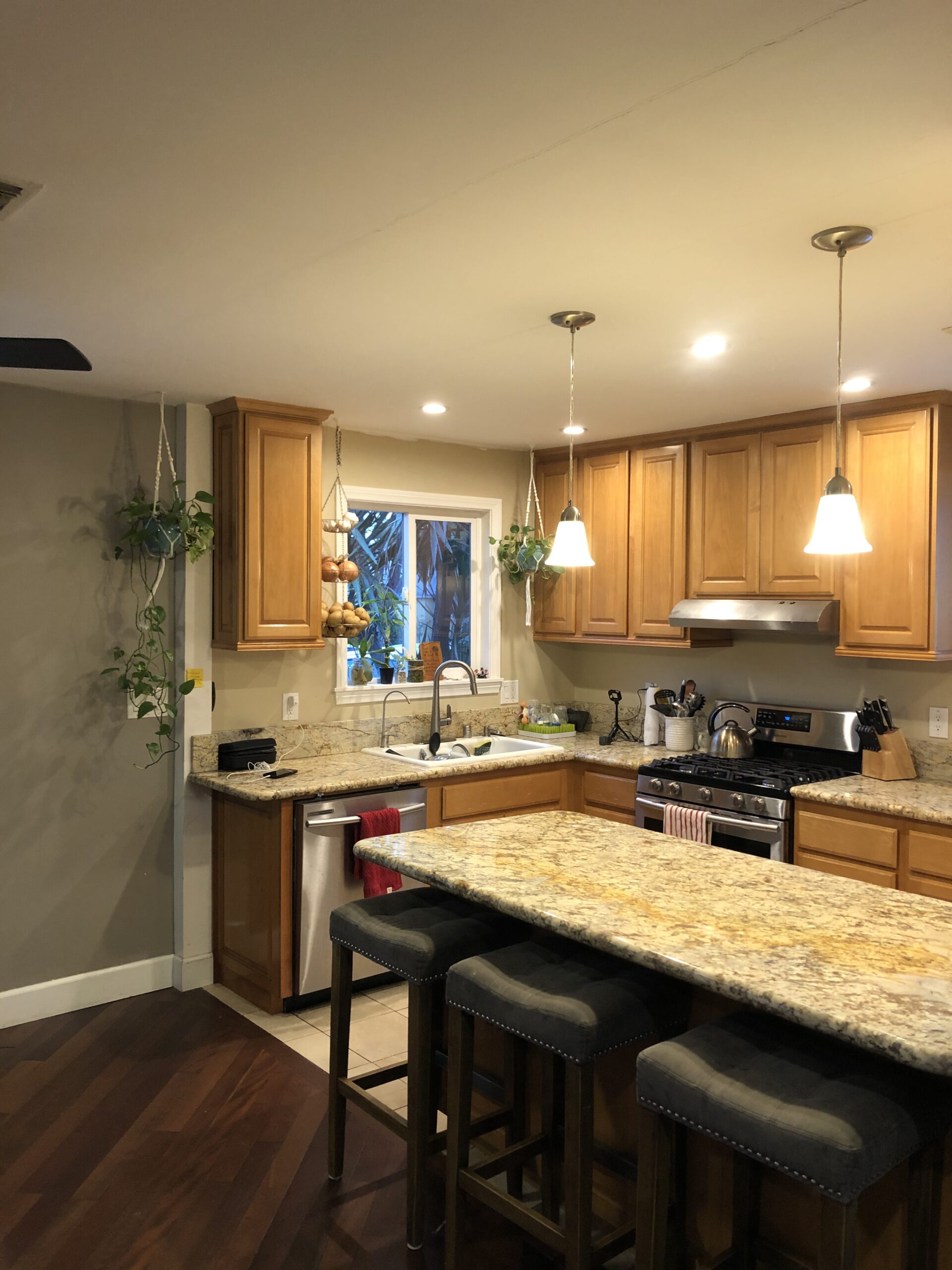 We started the makeover by demoing the tile floors. We even got our kids to participate in the action and made it a family affair!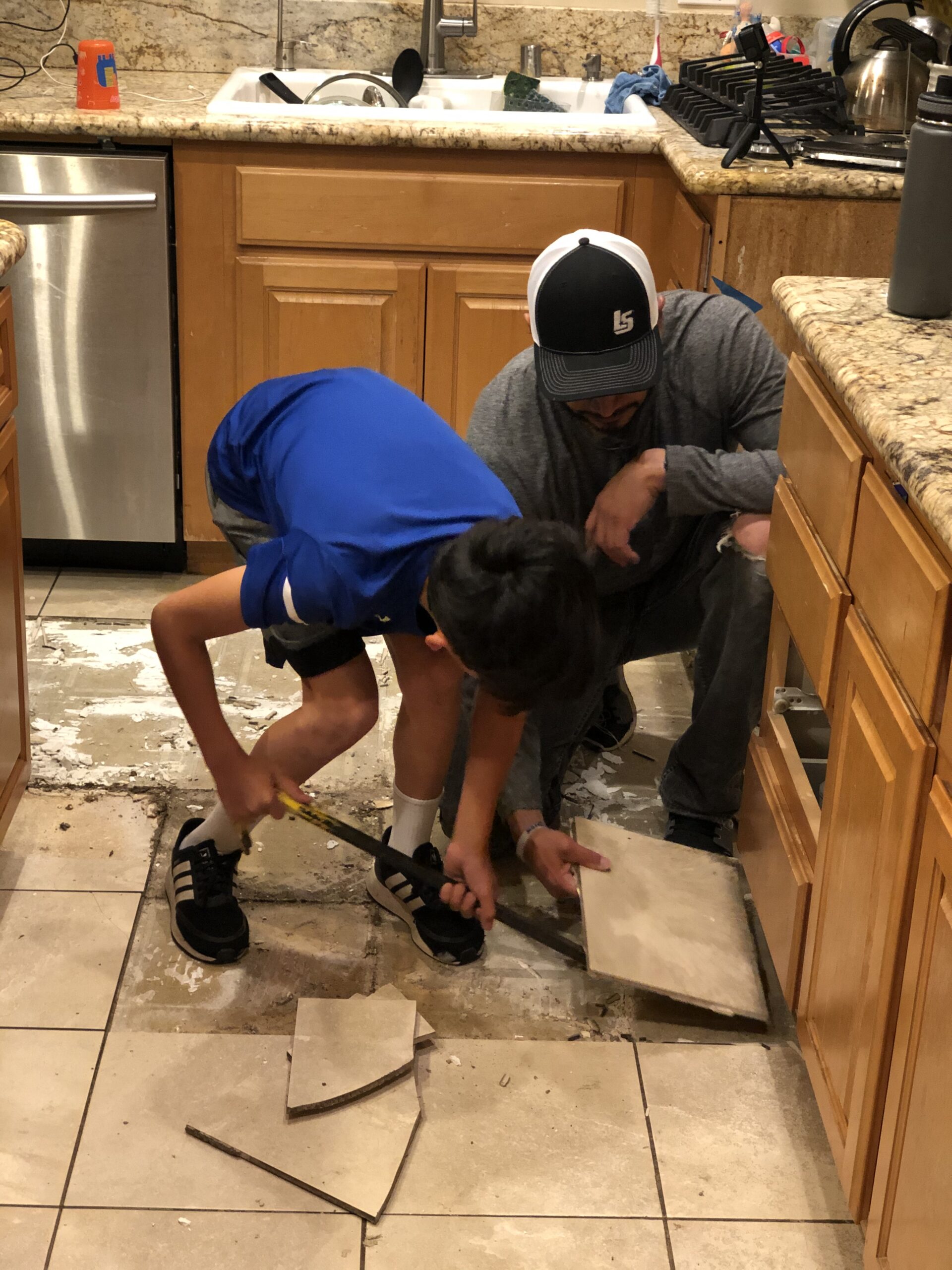 We decided to jazz up the kitchen by using a bold black and white patterned tile. 
NGI PRO TIP: Don't be afraid to try something different. You initially may be out of your comfort zone but ultimately it could be refreshing and just what the space needed.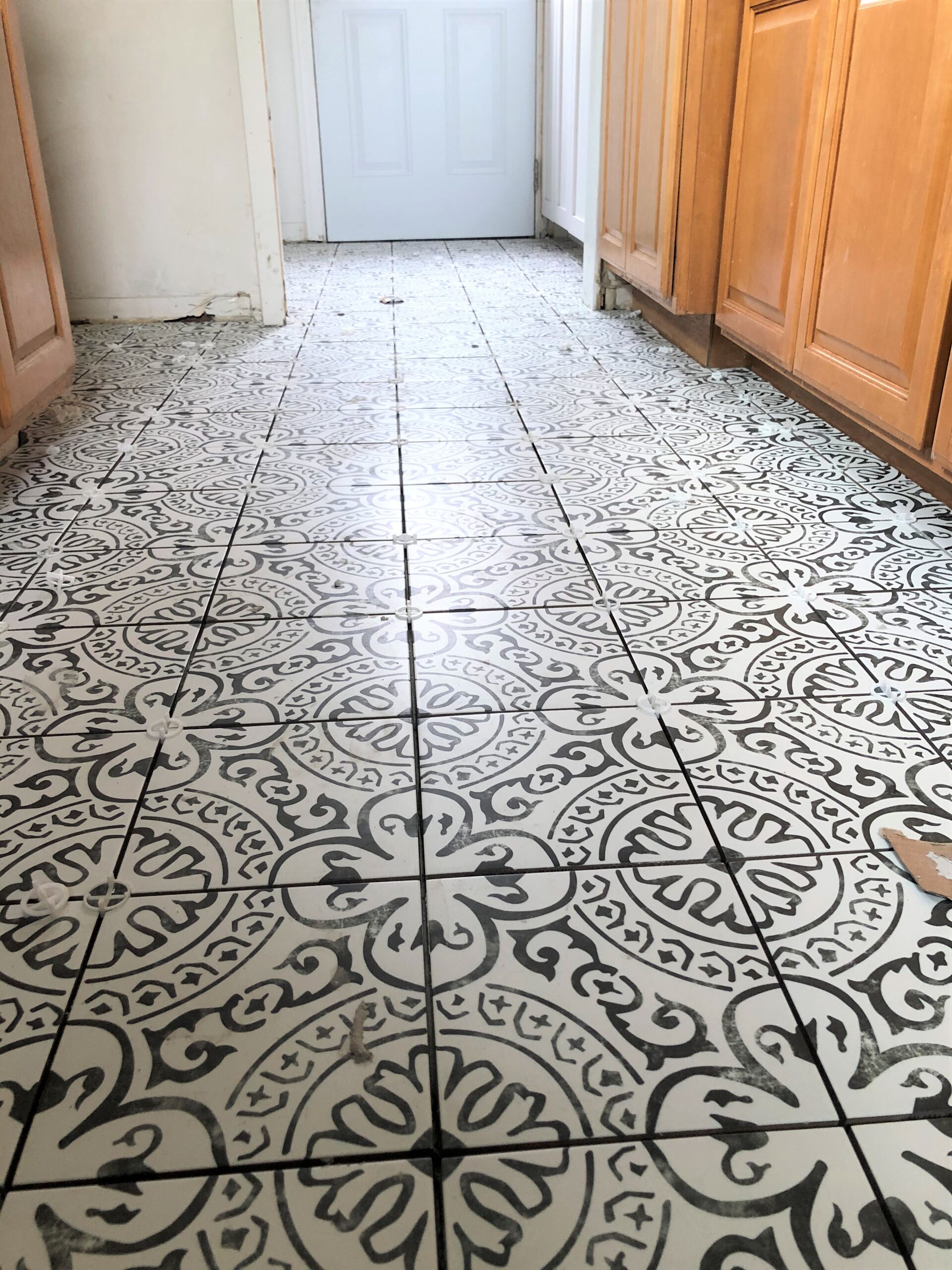 Next up, Countertops- We chose a cool grey and white tone travertine to go on the peninsula area and white quartz for the back countertops. 
NGI PRO TIP: For easy maintenance and durability, Quartz is an excellent choice for countertops. Quartz is a man made material comprised of quartz chips and resin.  If you want to use a natural stone and don't mind occasional upkeep, travertine is a good option for your kitchen.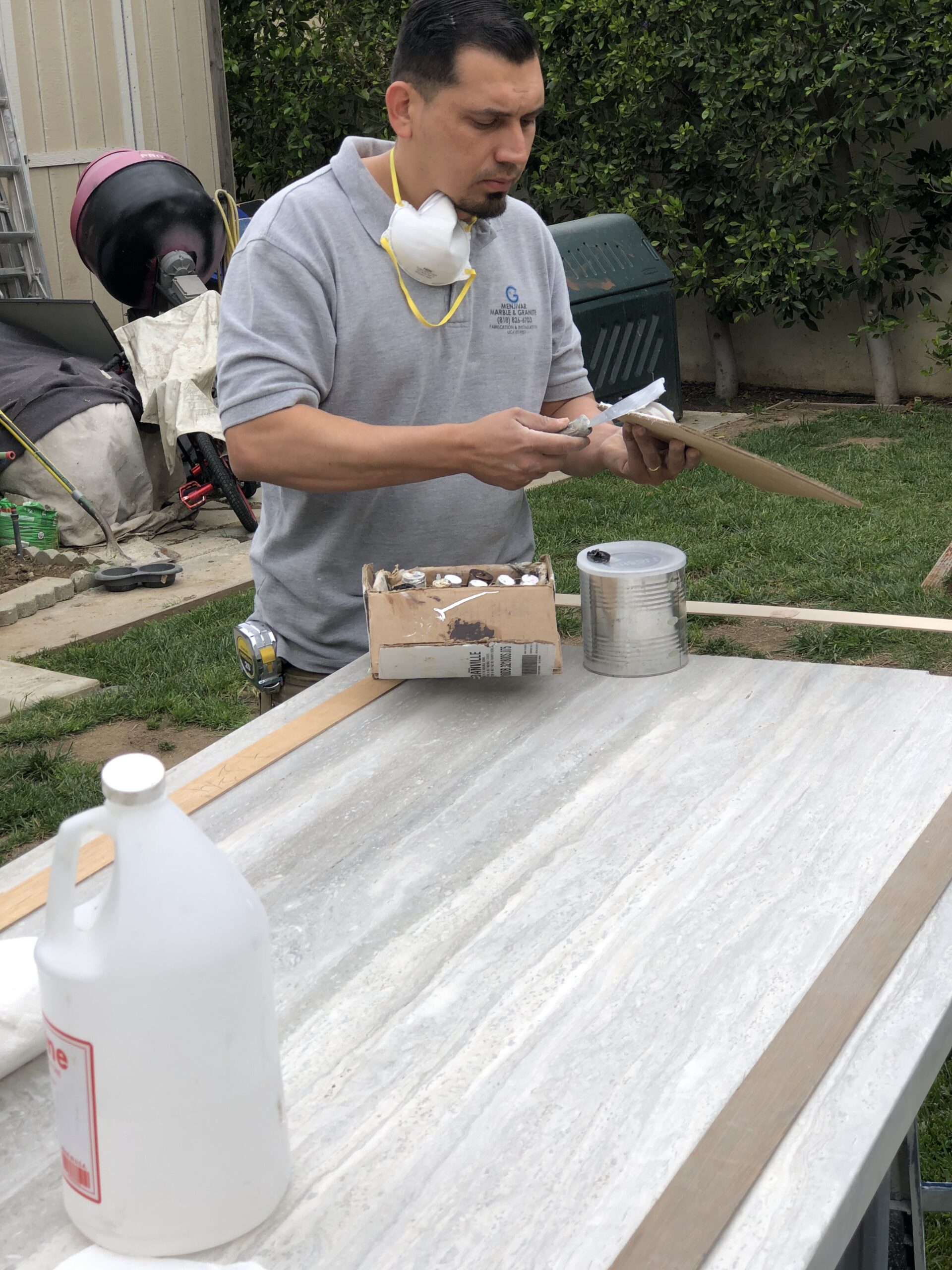 Cabinets- Our cabinets are in good shape, so we decided to paint them white and the peninsula side painted a grey blue.
 There is a process that must be followed when painting cabinets. The success of the paint job is determined in the prep work. The previous wood stain must be stripped off, and then the cabinets are sanded down to ensure a nice smooth finish. 
NGI PRO TIP: Don't go cheap on the primer and paint. We recommend B-I-N Shellac primer and Dunn Edwards brand for paint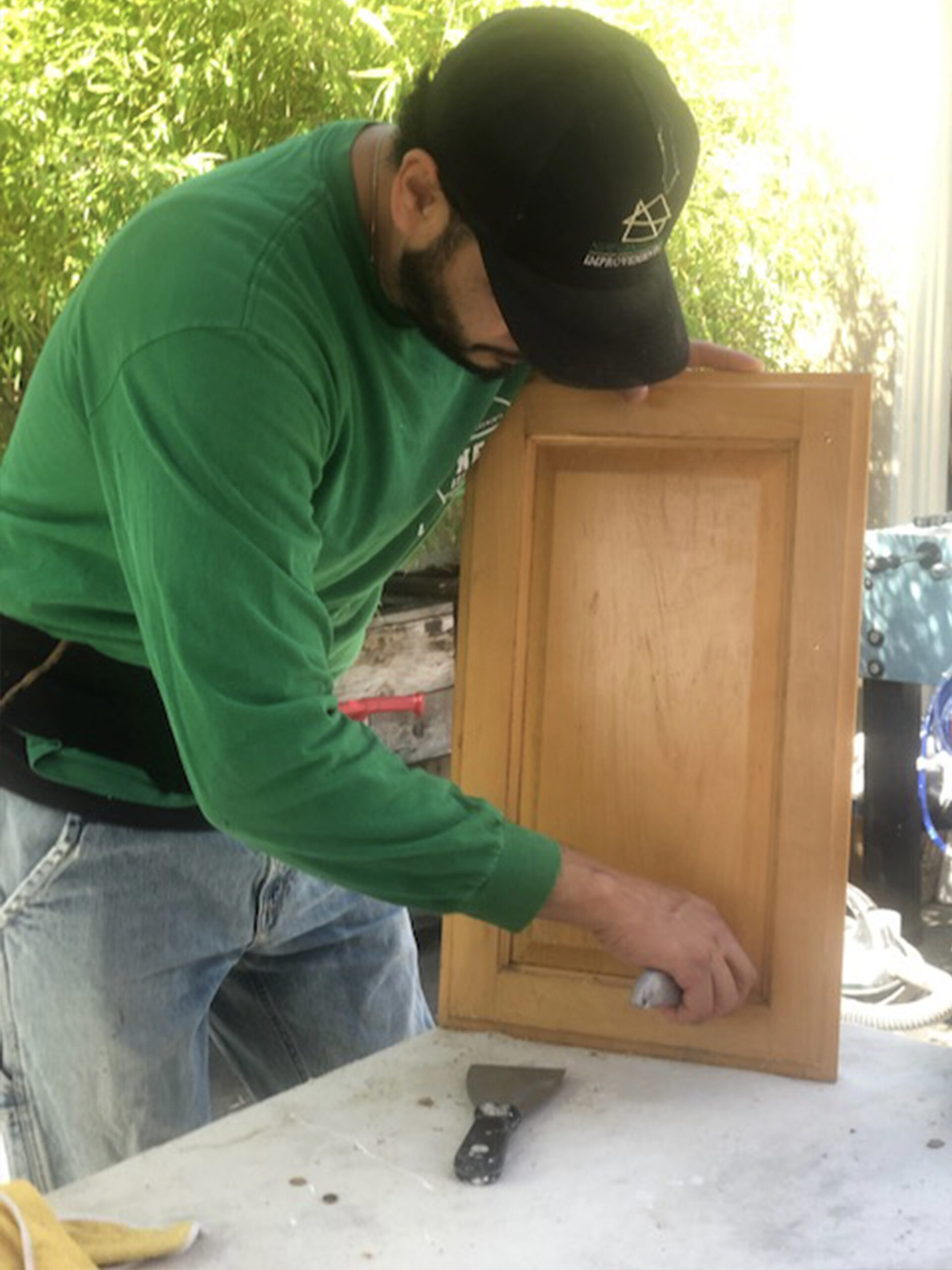 Lastly, we went with rectangular subway tile in a subtle gray tone for the walls.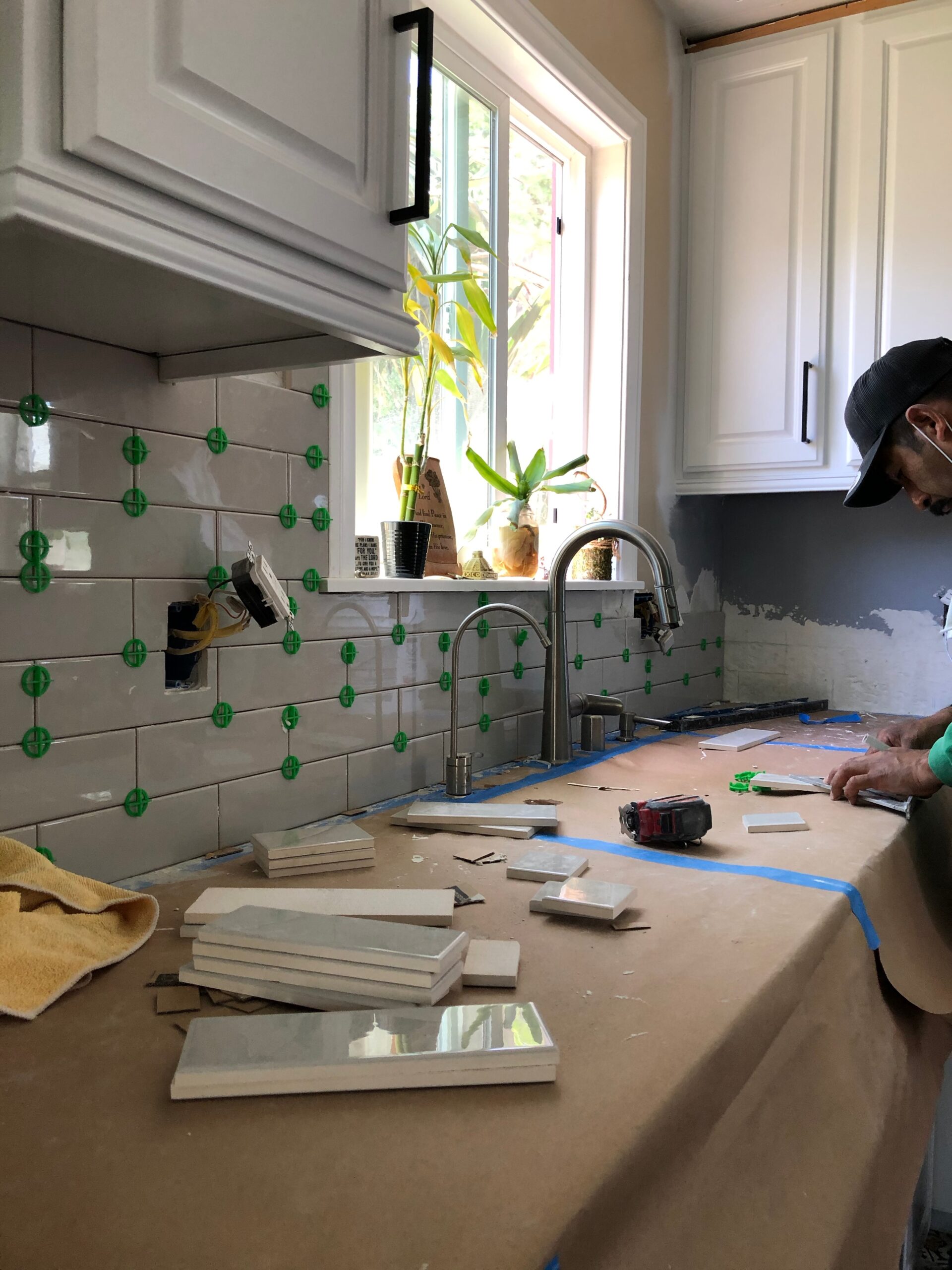 Black cabinet pulls and light fixtures were selected to contrast with the white cabinets. 
Overall we think this was a pretty dramatic makeover and we are SO HAPPY with how it turned out!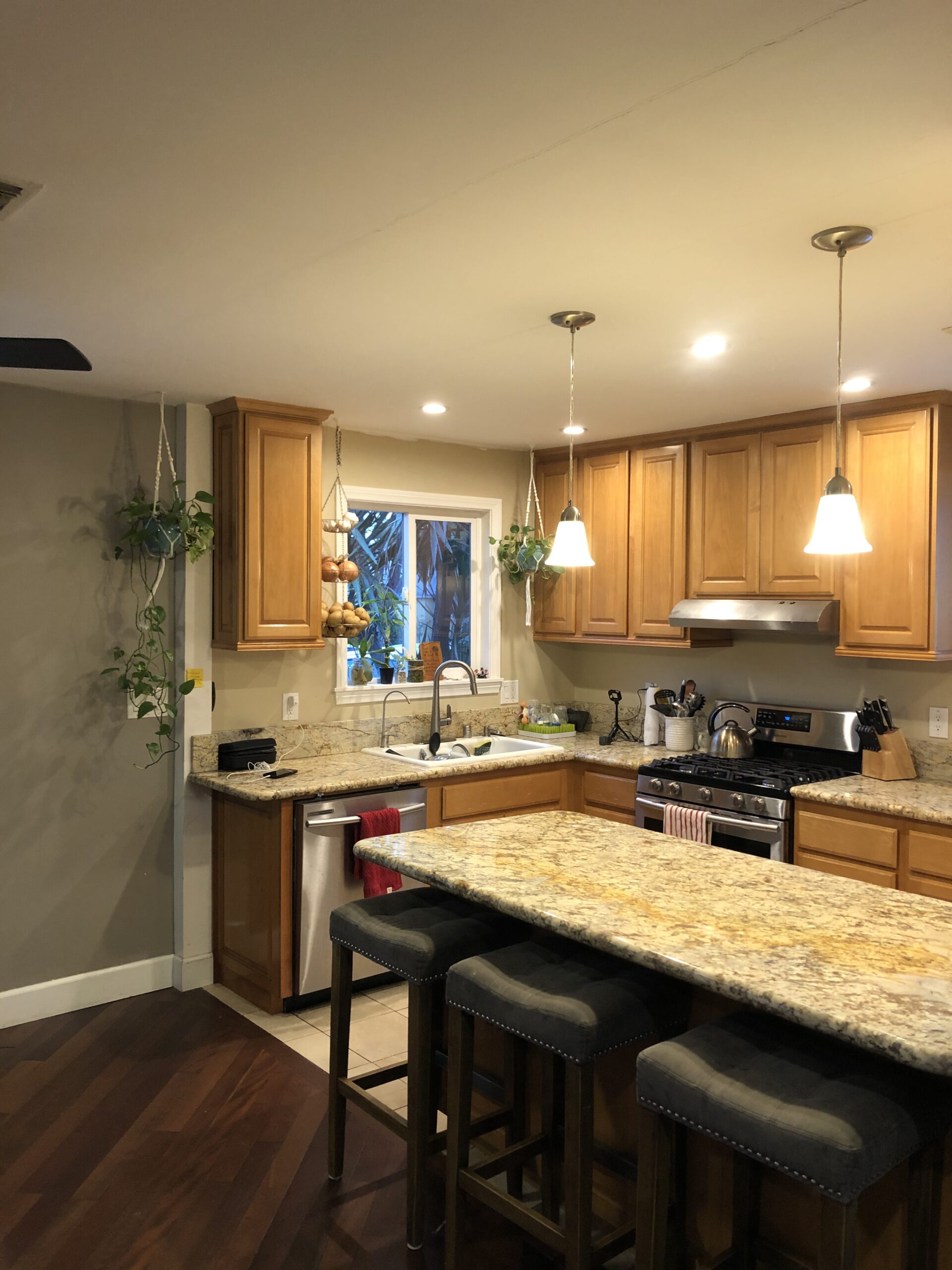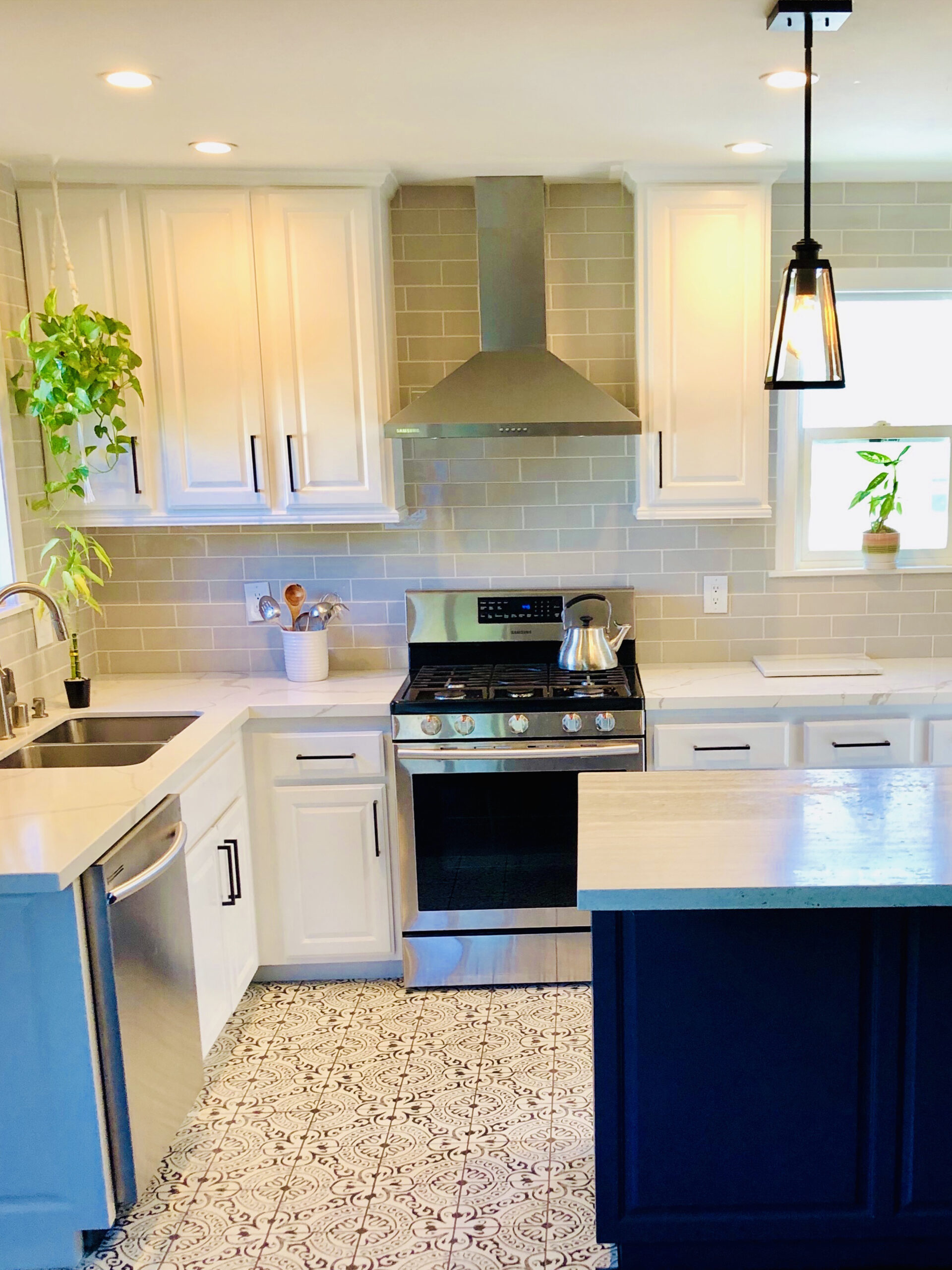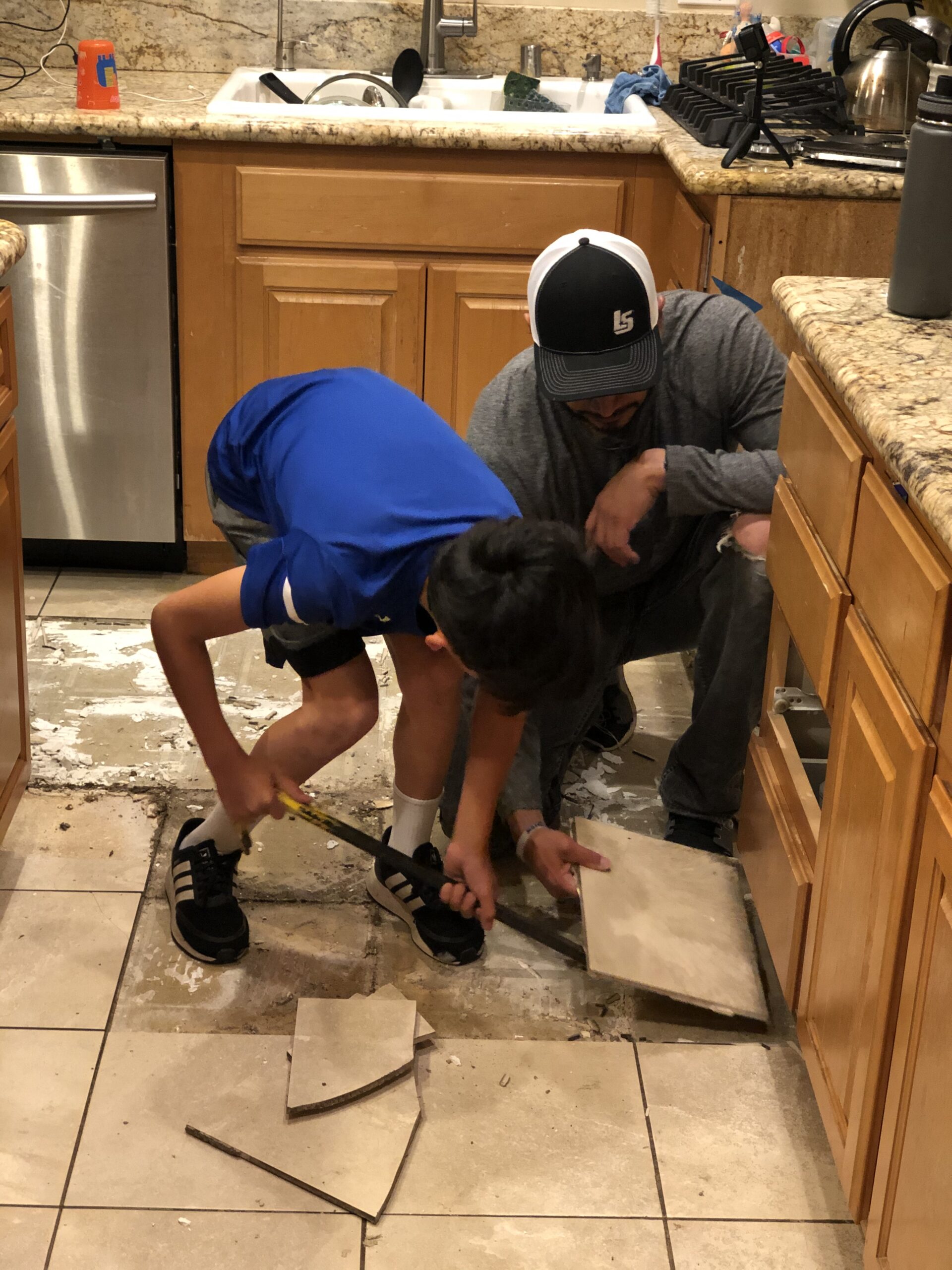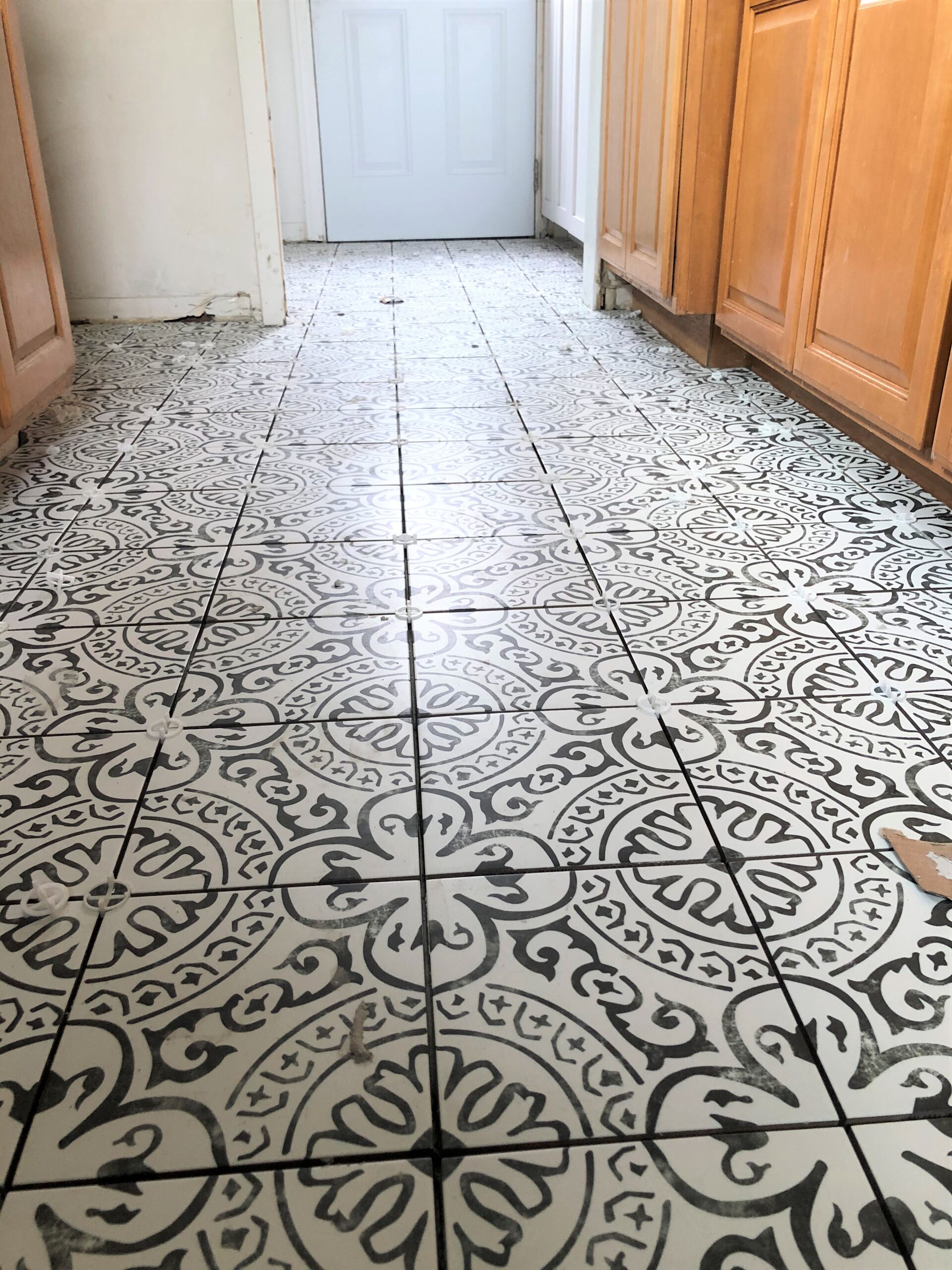 If your stuck at home and desperate for some new life in your space here are our easy DIY projects we think can make a big difference
1. Declutter –  Follow your favorite Professional Organizer on Social Media to get some ideas on how to declutter and remove items from your countertops, closets, living areas. It makes a HUGE difference
2. Rethink your layouts – Can you rearrange your living room, bedroom or dining room? Moving around some furniture or adding new bedding, throw pillows or wall art can bring new breath into the space
3. Paint a room – If you haven't painted a space before DON'T take on the entire house (trust us, paint is more than just paint). Start with a room and add some color to the walls.
For now Stay safe, Stay healthy, Stay home and please support your local small business….its serious.